Winnipeg's Must-Try Gluten-Free Restaurants
Winnipeg boasts a vibrant culinary scene, and for those seeking gluten-free dining options, our city holds a remarkable variety of culinary gems.
Having grown up with a brother who has celiac disease, our family has always been on the hunt for restaurants serving gluten-free items.
Whether you're a celiac, have gluten sensitivity, or simply want to eat gluten-free, Winnipeg offers a treasure trove of options that will satisfy your cravings without compromising on taste.
1. Habanero Sombrero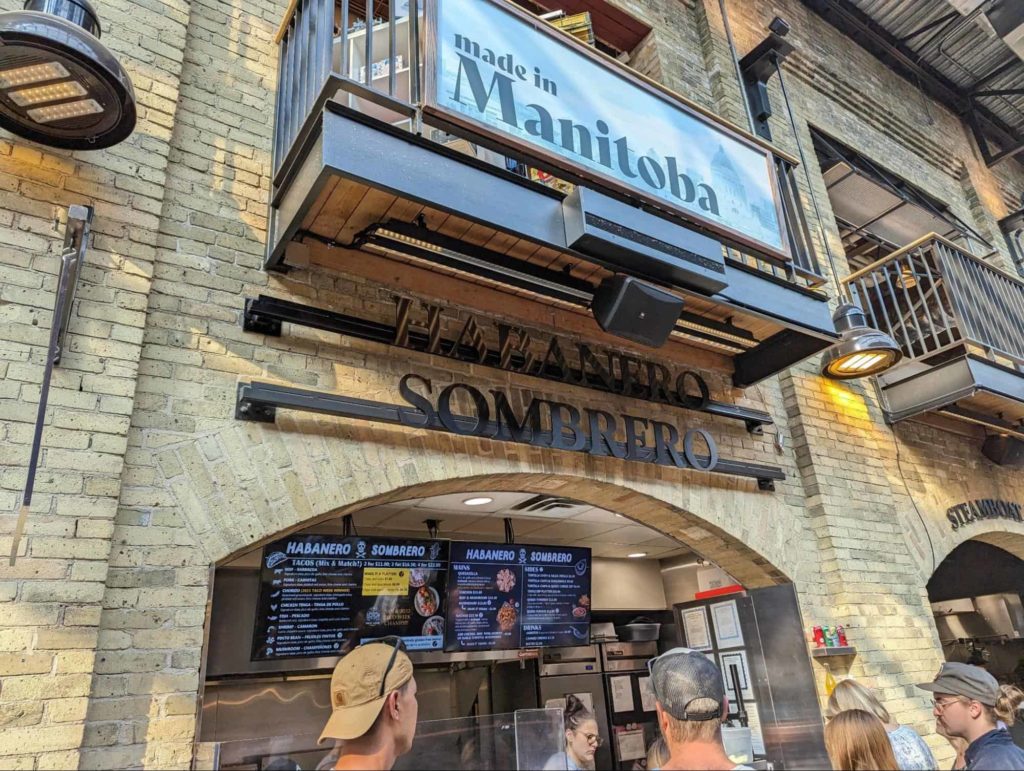 Habanero Sombrero, nestled in the heart of Winnipeg, is a hidden gem for gluten-free Mexican cuisine enthusiasts. And this place truly stands out because its entire menu is entirely gluten-free.
Plus, it crafts its own gluten-free corn tortillas right on the premises. These tortillas become the canvas for an array of mouthwatering fillings, including slow-cooked meats, fresh salsa, and creamy guacamole.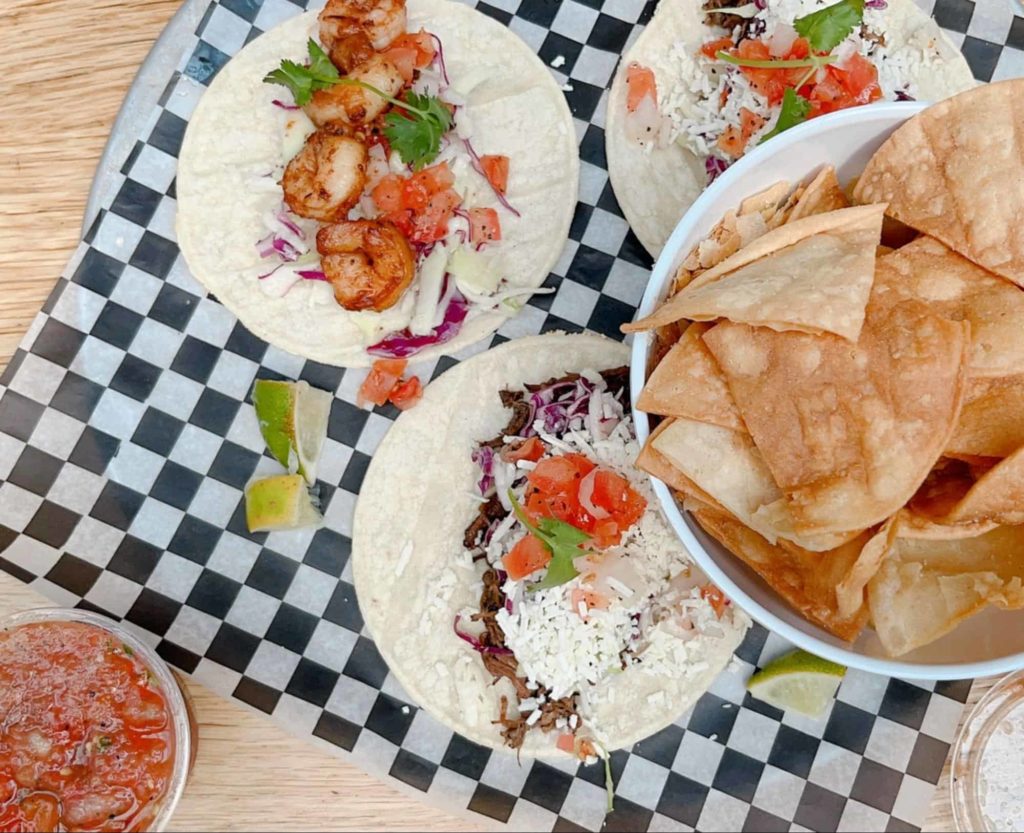 Now, you might notice that its menu leans a bit on the pricey side, but there's a reason for that. It's because they serve up generous portions that'll satisfy even the heartiest appetite.
And the restaurant's commitment to sourcing local ingredients means you're getting an authentic taste of Manitoba in every bite. Everything makes dining here an experience you won't forget.
2. Deer + Almond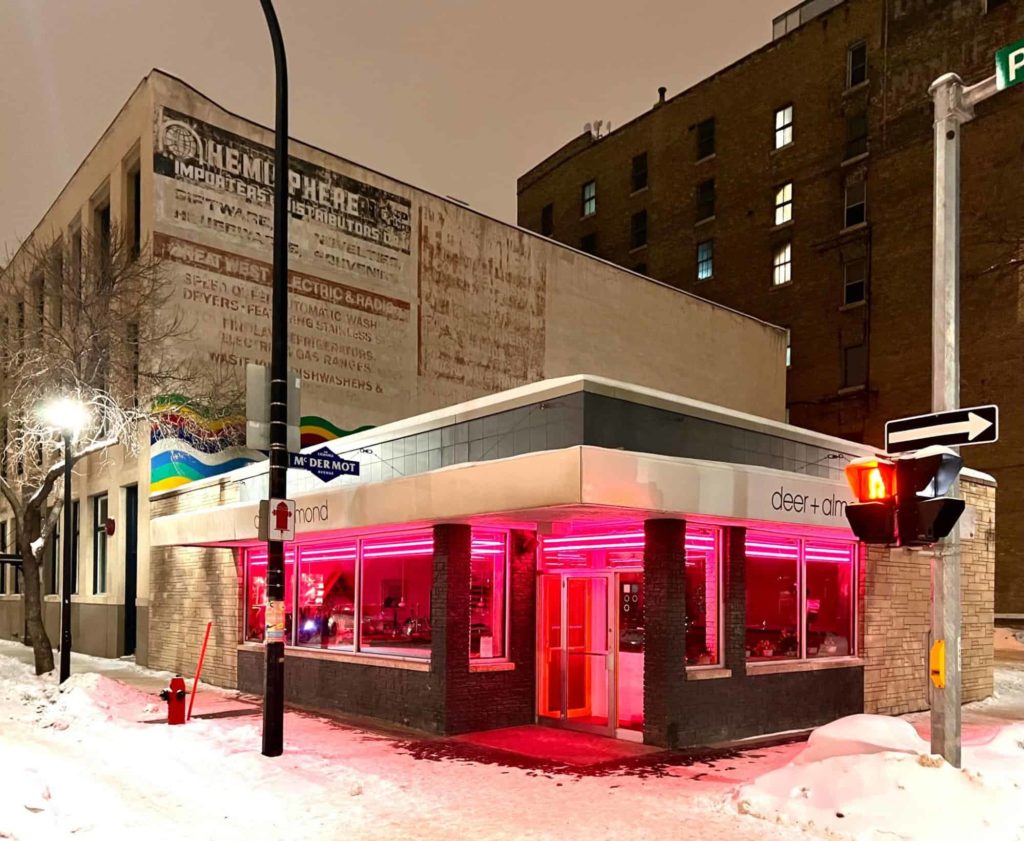 The beloved restaurant Deer + Almond is another gem in our culinary scene. This iconic eatery is famous for its top-notch quality food, and it's a welcoming haven for food enthusiasts, especially those with gluten-related concerns.
The chefs are true artists in the kitchen. They've mastered the art of crafting innovative, gluten-free-friendly dishes that cater to diverse dietary needs.
But what distinguishes them is their ever-evolving menu. It is a testament to the seasons and local ingredients.
Additionally, the staff here is not only knowledgeable about gluten-related concerns but also incredibly friendly and accommodating. They'll make your dining experience a breeze, ensuring every spoonful is a delight.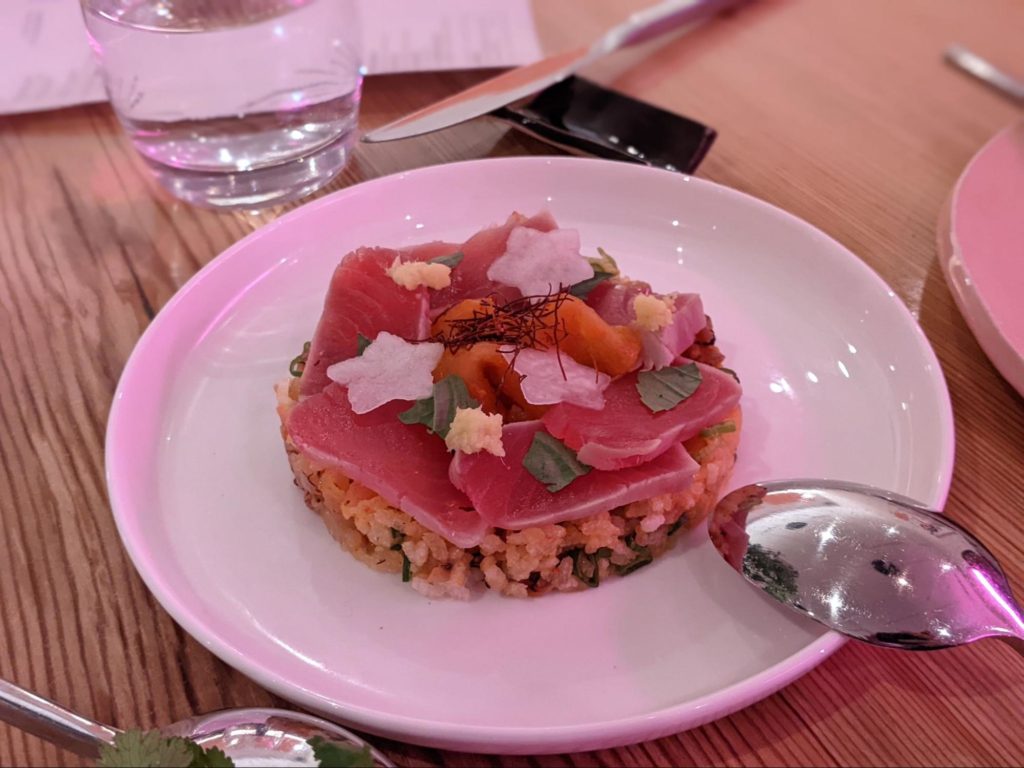 And while it's true that the restaurant falls into the higher-end dining category with its signature 4-course meals, the exceptional experience and memorable flavors are worth every penny.
Whether you're savoring a roasted vegetable platter or indulging in their renowned gluten-free MB Melon's & Pork Belly, Deer + Almond is where food dreams come true in Winnipeg.
3. Blufish Japanese Restaurant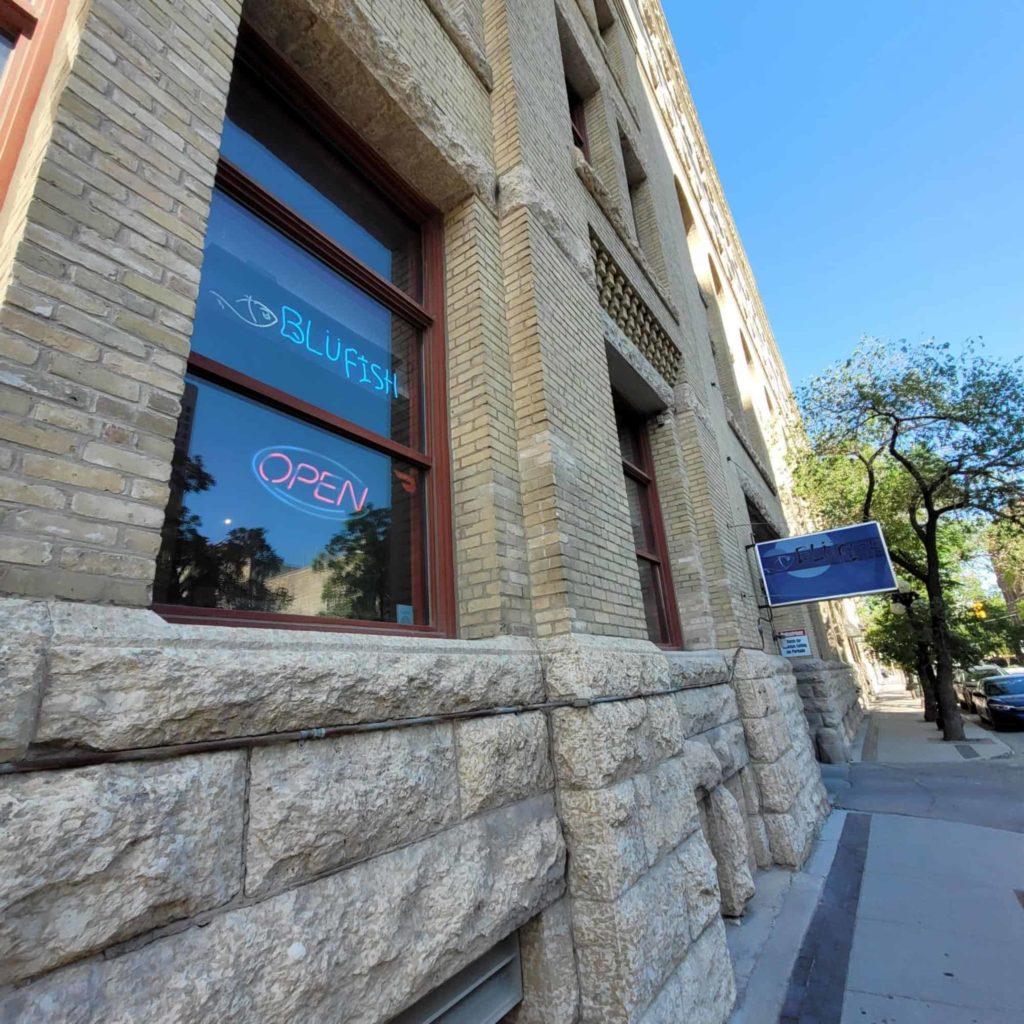 When it comes to gluten-free sushi dining in Winnipeg, Blufish Japanese Restaurant is a true standout. This charming spot has been a local favorite for years, and it's not hard to see why.
The restaurant takes gluten-free seriously, offering a dedicated gluten-free menu that goes above and beyond to cater to those with dietary restrictions.
From fresh and flavorful sushi rolls to sizzling hibachi dishes, their gluten-free options are both diverse and delicious.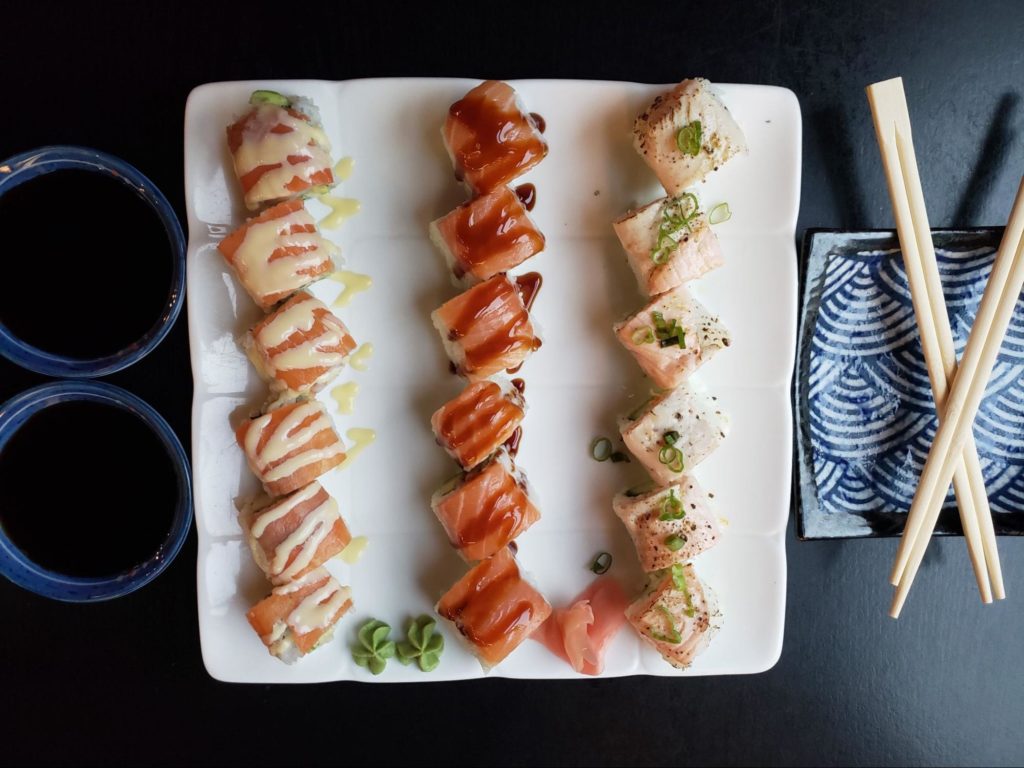 And its commitment to ensuring a safe dining experience is unmatched. The restaurant takes rigorous precautions in the kitchen to avoid cross-contamination, giving you peace of mind.
Whether you're a seasoned sushi lover or new to Japanese cuisine, Blufish welcomes you with open arms and a menu that's sure to satisfy.
4. Enoteca
Enoteca shines as a delightful blend of Italian authenticity and gluten-free dining excellence in Winnipeg.
One of its unique features is its curated chef menu, which caters to a variety of dietary needs, including gluten-free. The carefully crafted dishes are a testament to their commitment to quality and flavor.
Most of their plates are designed for sharing, making it an ideal spot for a family or group of friends looking to savor a gluten-free meal together.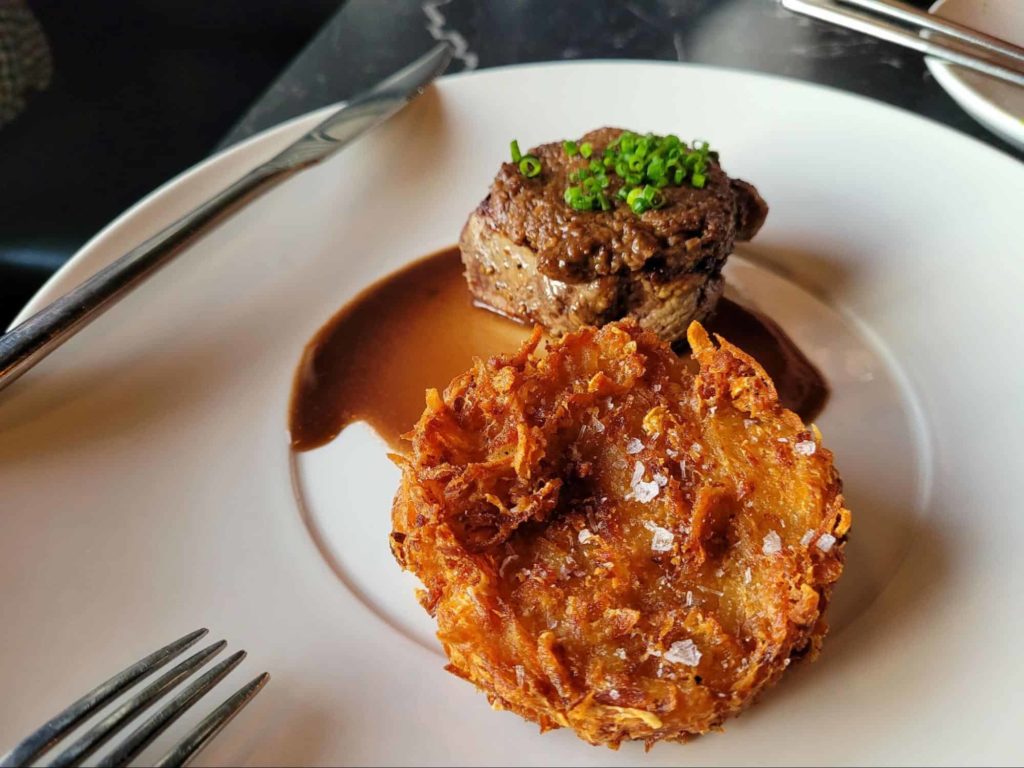 What sets Enoteca apart is the sheer burst of flavors you'll experience with every crumb. Its gluten-free offerings will introduce your taste buds to a world of unique and tantalizing tastes that you won't encounter in your daily meals.
5. Lucky Koi Express Chinese Restaurant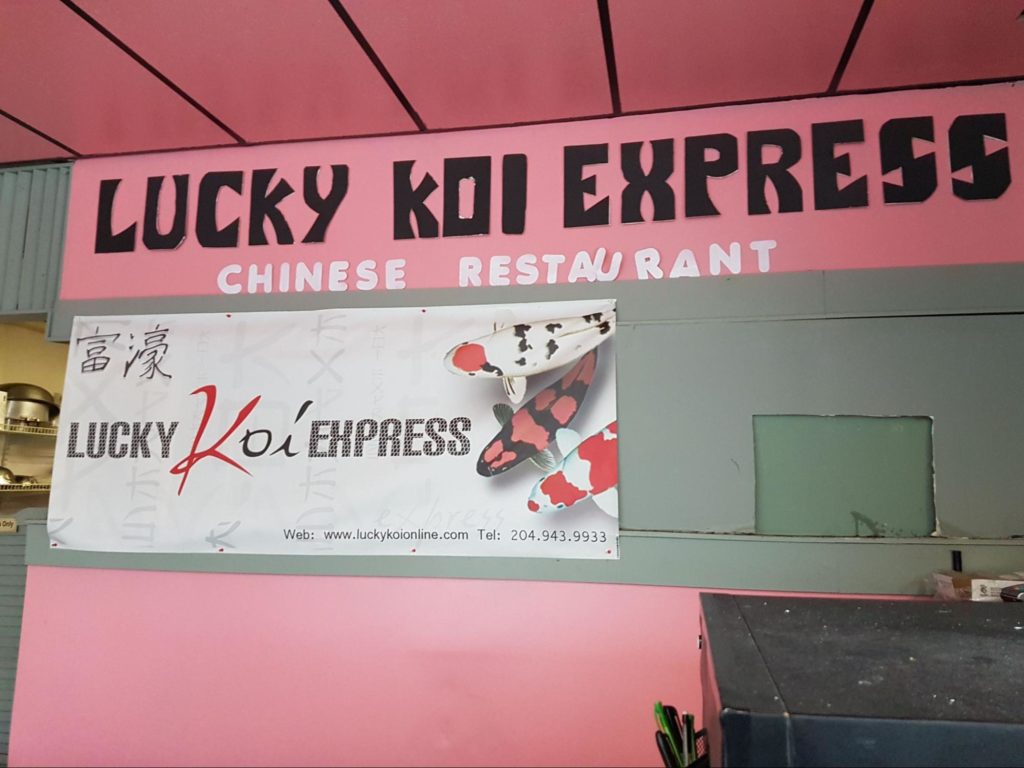 If you want to satisfy your Chinese cuisine cravings without the worry of gluten, Lucky Koi Express Chinese Restaurant emerges as a top pick among Winnipeg locals. 
This restaurant is a hidden gem waiting to be discovered. It serves exceptional Chinese fare and is also a win for its gluten-free menu.
Plus, it has an unwavering commitment to delivering freshness and flavor in every bite.
Whether you're savoring the classics like Kung Pao chicken or indulging in a vegetable stir-fry, you can count on their use of premium ingredients and an unyielding dedication to taste.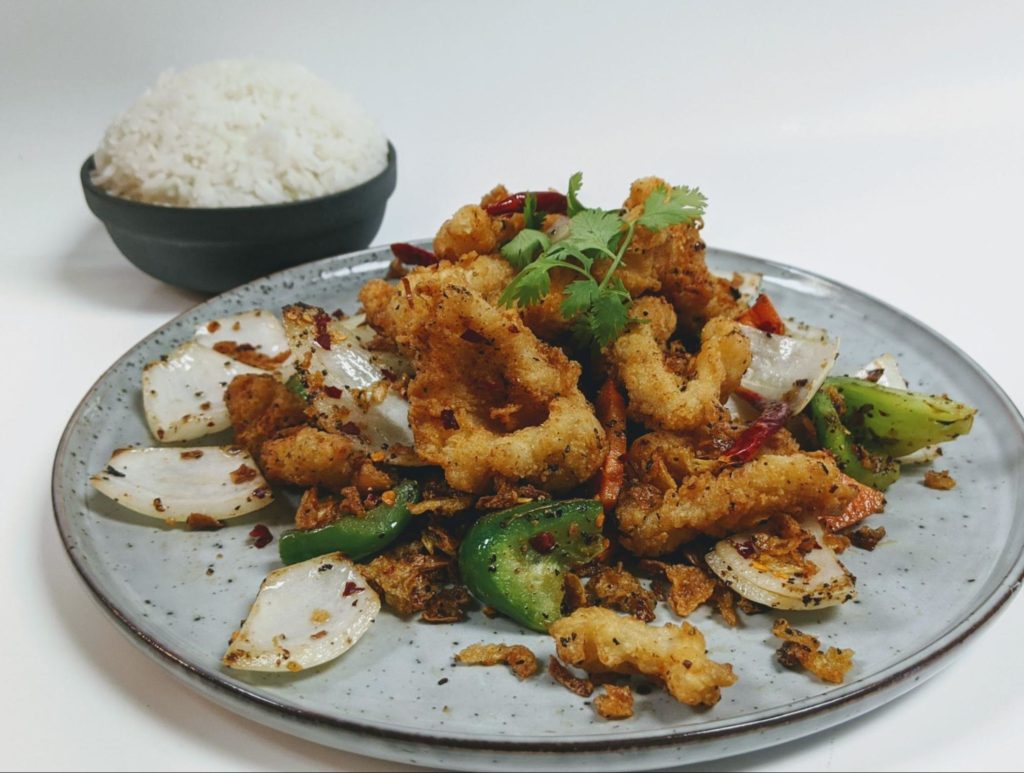 And the fact that the majority of their dishes are gluten-free is an enticing bonus. But, what truly warms the heart is their all-inclusive approach.
Lucky Koi Express doesn't merely focus on accommodating patrons with celiac restrictions; they go the extra mile to ensure that everyone, regardless of their dietary preferences, enjoys an unforgettable dining experience.
6. LOCAL Public Eatery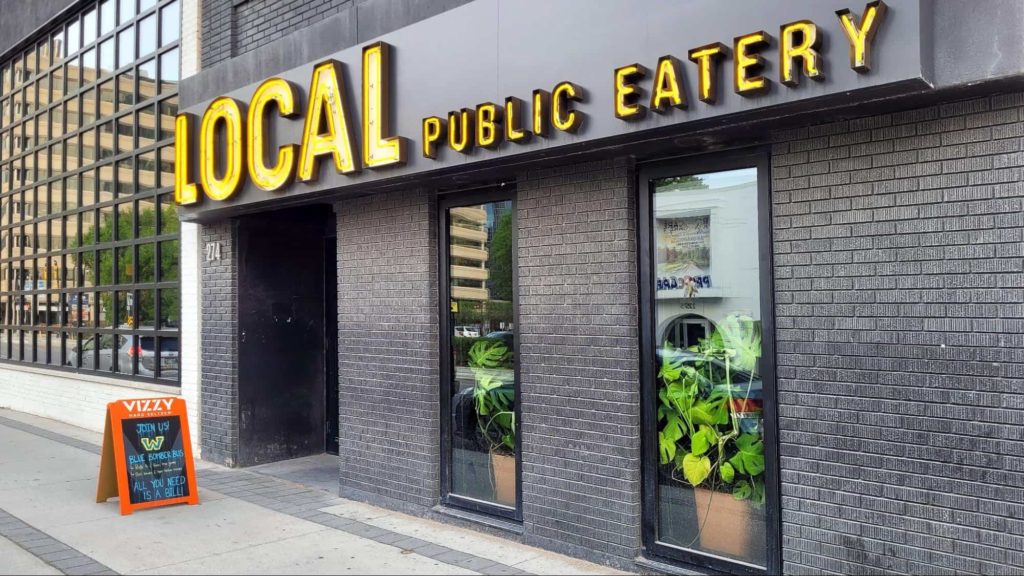 LOCAL Public Eatery stands out as a prominent player among the top gluten-free restaurants in the city.
Known for its commitment to both quality cuisine and a friendly atmosphere, LOCAL has become a favorite for food enthusiasts, particularly among younger adults.
The establishment boasts a remarkable team of chefs and waitresses who not only bring their culinary expertise to the table but also ensure a warm and welcoming dining experience.
Aside from its gluten-free options, the restaurant is also about providing a memorable time for all who walk through its doors.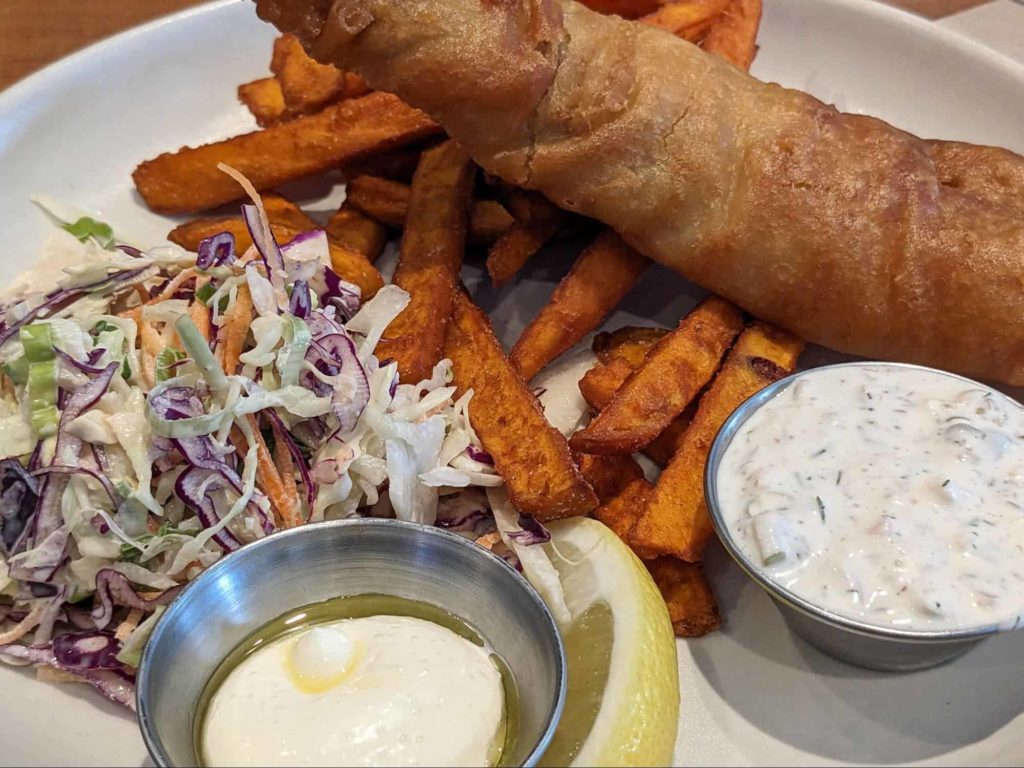 It caters to a diverse palate with an extensive menu that ranges from classic pub fare to fresh salads and even hearty ramen noodles. This culinary variety ensures that there's something for everyone, all while maintaining a gluten-free focus.
7. Falafel Place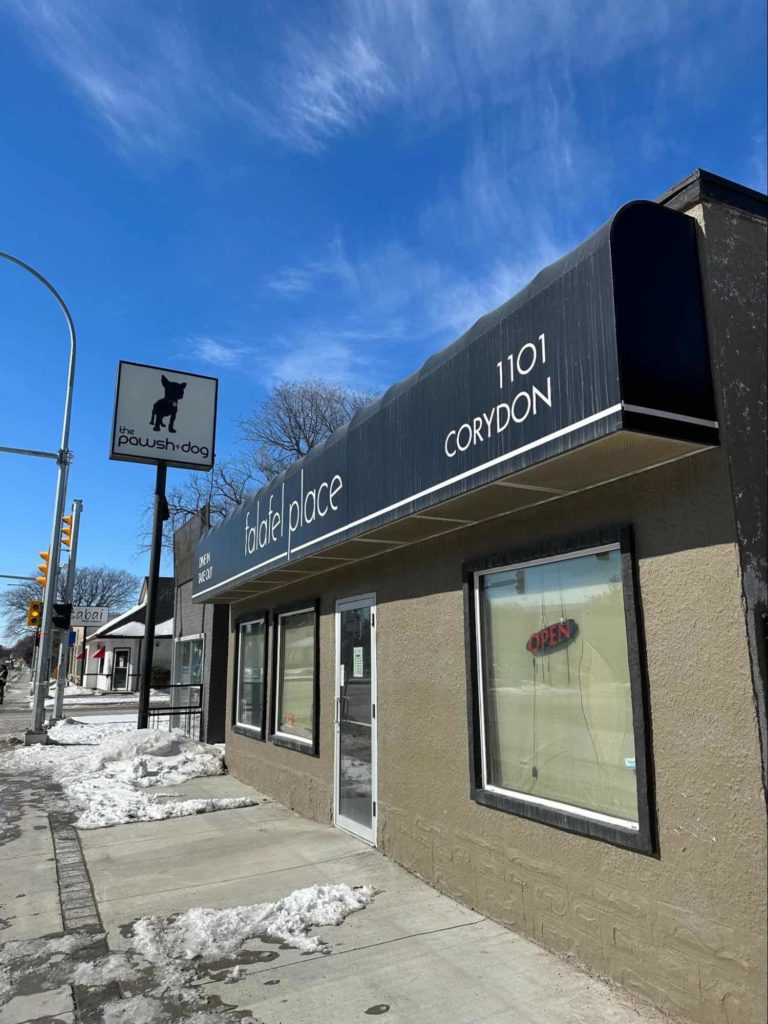 Falafel Place is a renowned Middle Eastern breakfast spot that is also a haven for gluten-free diners on a budget.
This reserved restaurant offers delectable morning fare at a wallet-friendly price point, making it the perfect choice for those who want to savor gluten-free goodness without breaking the bank.
From hearty gluten-free breakfast options to their signature falafel dishes, the Falafel Place combines affordability with quality, ensuring that even budget-conscious patrons can relish their flavorful offerings without compromise.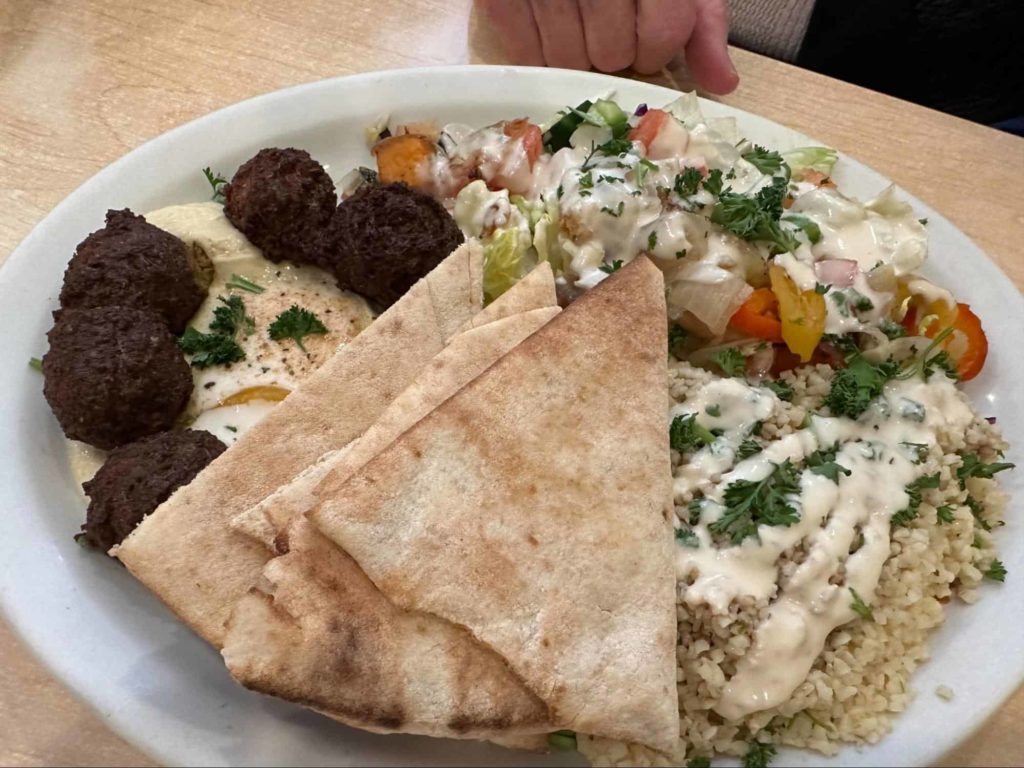 However, it's worth noting that this restaurant's popularity often leads to bustling crowds during peak hours. So, if you plan to visit during breakfast or lunch rush, be prepared for a lively atmosphere.
And despite the crowds, the exceptional value and dedication to gluten-free options make this place a top choice for those seeking both savings and a satisfying Middle Eastern dining experience in Winnipeg.
8. La Taqueria Mexican Street Tacos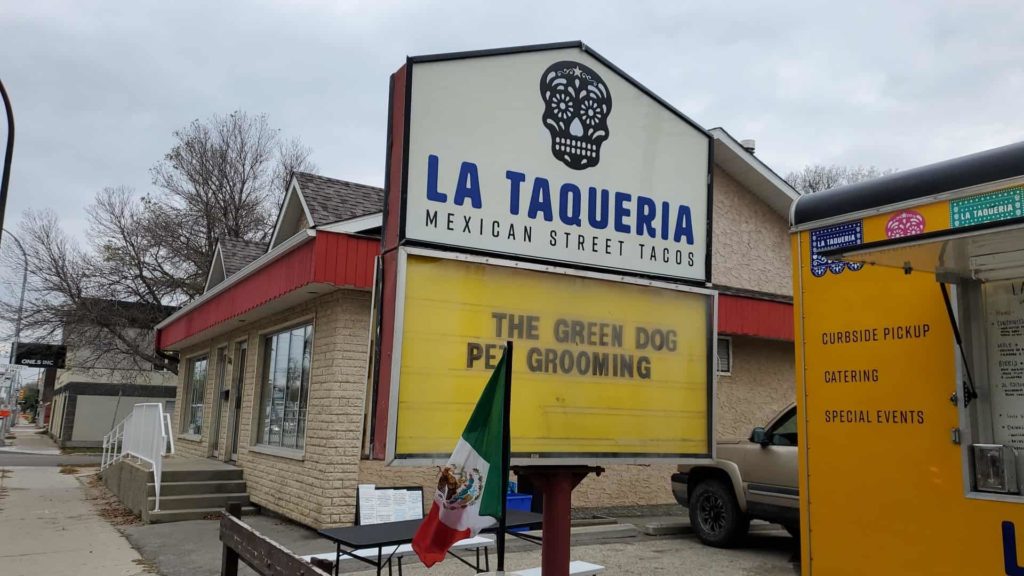 La Taqueria Mexican Street Tacos is actually a personal favorite of mine, and as a loyal customer, I can't sing its praises enough.
The restaurant has an unwavering dedication to gluten-free dining. Every dish on their menu is gluten-free, providing a safe haven for those with dietary restrictions.
Beyond the gluten-free promise, La Taqueria also delivers a truly authentic taste of Mexico with homemade recipes and a staff mostly hailing from Mexico itself.
Their tacos are nothing short of a flavor explosion, and each bite transports you to the bustling streets of Mexico.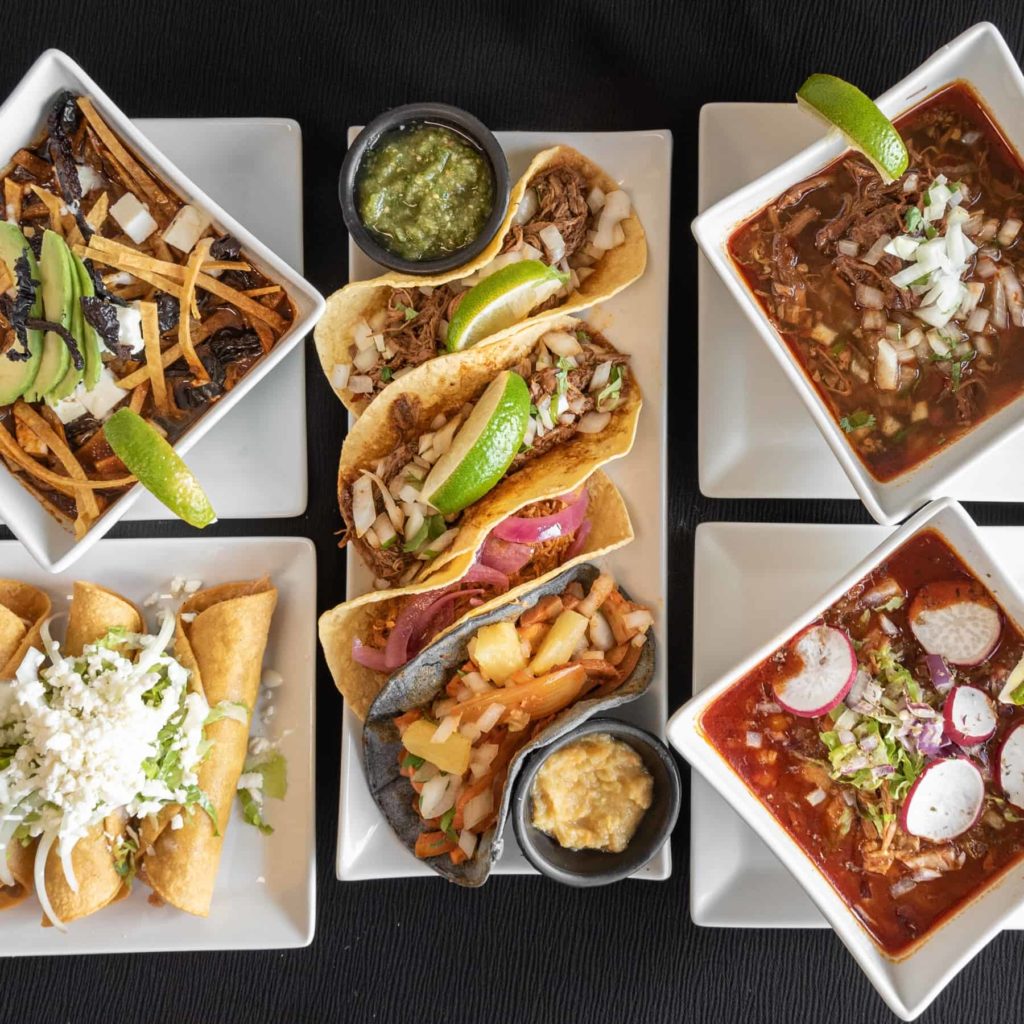 However, it's worth noting that a quick chat with the staff might be necessary if you're eyeing a gluten-free dessert, as a few selections may not meet the criteria.
9. Junction 59 Roadhouse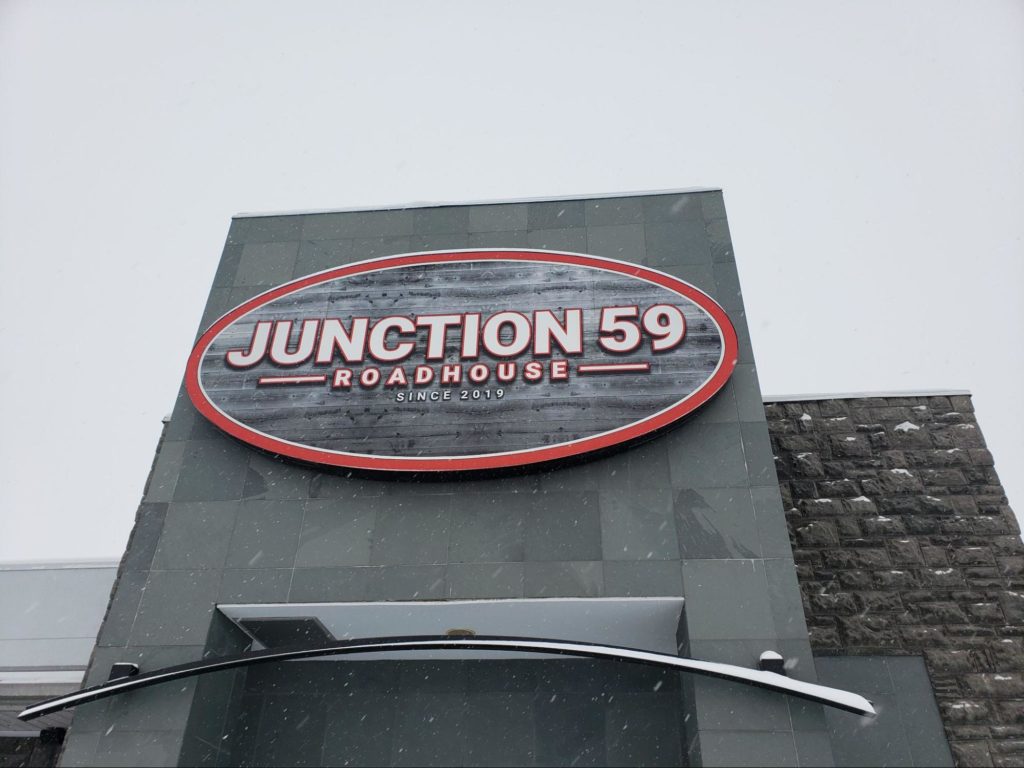 The Junction 59 Roadhouse is an American-Mexican diner that stands out among Winnipeg's other top gluten-free restaurants.
This exceptional dining venue seamlessly combines the tantalizing flavors of American and Mexican cuisine while also providing impeccable care and attention to gluten-free diners.
The staff are well-informed about gluten-related issues, ensuring that diners can engage in easy and friendly conversations about their dietary needs. By simply asking your server, you'll open the door to a world of delicious gluten-free alternatives.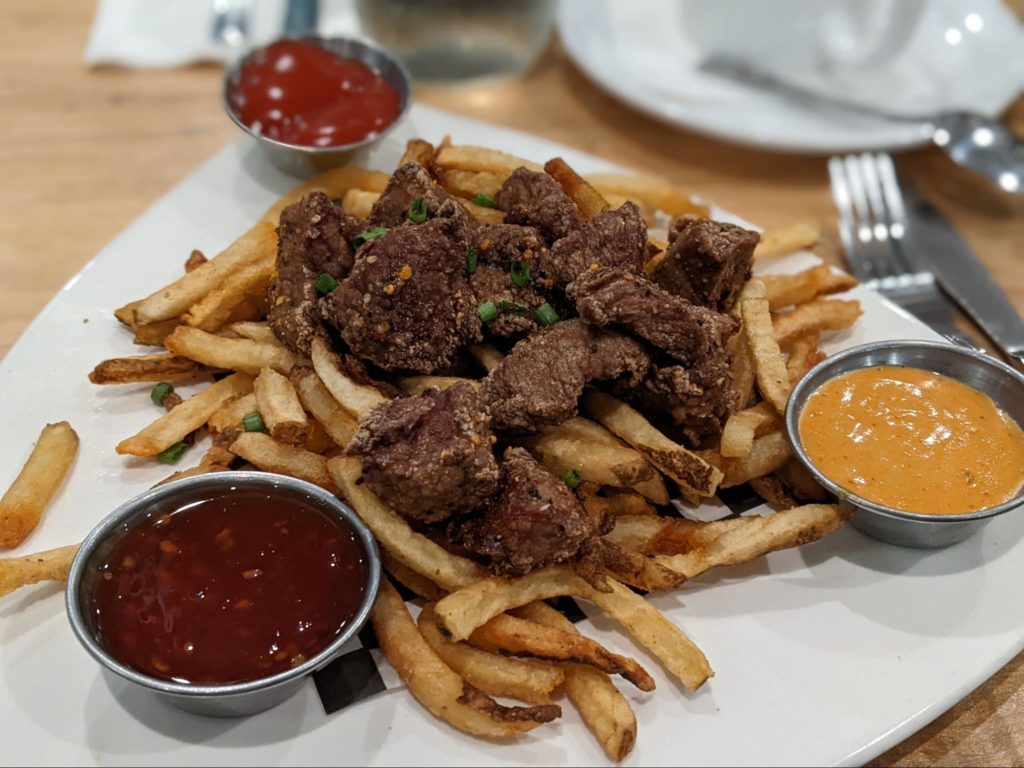 But it's not just the gluten-free focus that makes this restaurant shine. The food at the Junction 59 Roadhouse is a culinary delight, boasting generous portions that cater perfectly to big appetites.
From the first bite to the last, their dishes are packed with flavors that tantalize the taste buds.
It's where the classic American and Mexican culinary influences meet dietary accommodation, making it a top contender in the city's gluten-free dining scene.
10. Kawaii Crepe
Kawaii Crepe is a perfect gluten-free food joint in Winnipeg, especially for those with a sweet tooth.
This Japanese-inspired eatery, drawing inspiration from the country's vibrant street food culture, has become a go-to spot for those seeking both authentic flavors and gluten-free options.
At Kawaii Crepe, the commitment to gluten-free dining is evident in every delectable bite. The crepe batter is always freshly prepared, and the ingredients are sourced with utmost care, ensuring a safe and delightful experience for gluten-free diners.
While renowned for its crepes, the creperie has another ace up its sleeve: its bubble tea. A specialty in its own right, it's a delightful accompaniment to the scrumptious crepes.
The harmony of flavors and the authenticity of Japanese-inspired cuisine make Kawaii Crepe a top destination for gluten-free diners in Winnipeg.
11. One Great City Brewing Company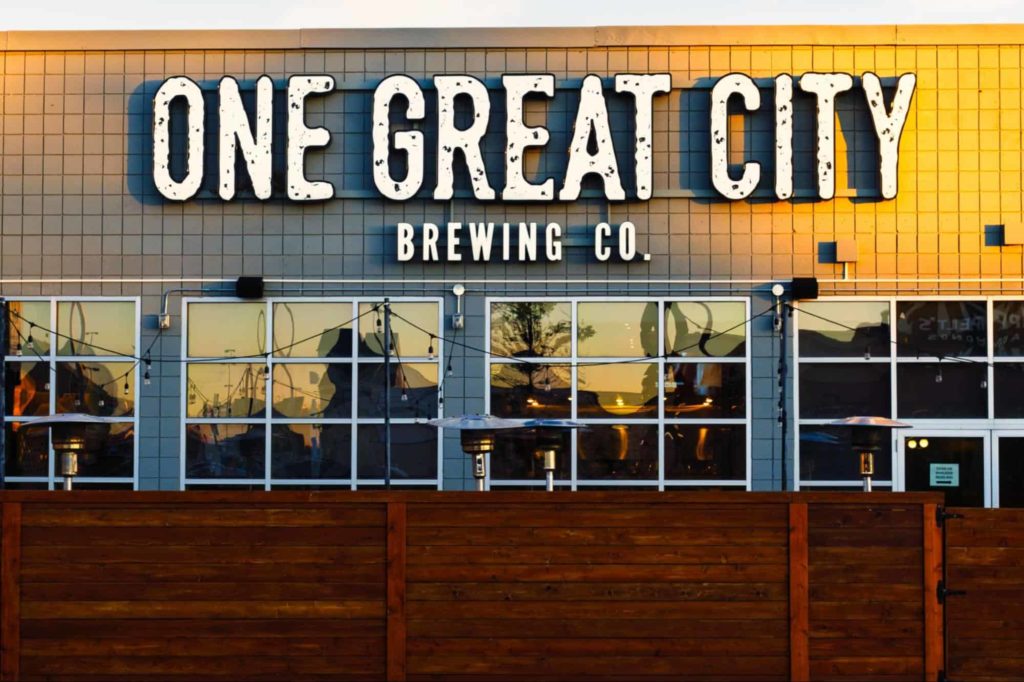 One Great City Brewing Company may have the appearance of a traditional pub on the outside, but step through its doors, and you'll uncover a culinary treasure trove that artfully fuses Asian and American influences with a delightful array of flavors.
Beyond its outstanding food and beverages, this brewpub boasts a spacious interior that creates a welcoming environment suitable for both intimate gatherings and large parties.
One of the restaurant's standout features is its unwavering commitment to providing a menu that caters to those with gluten sensitivities.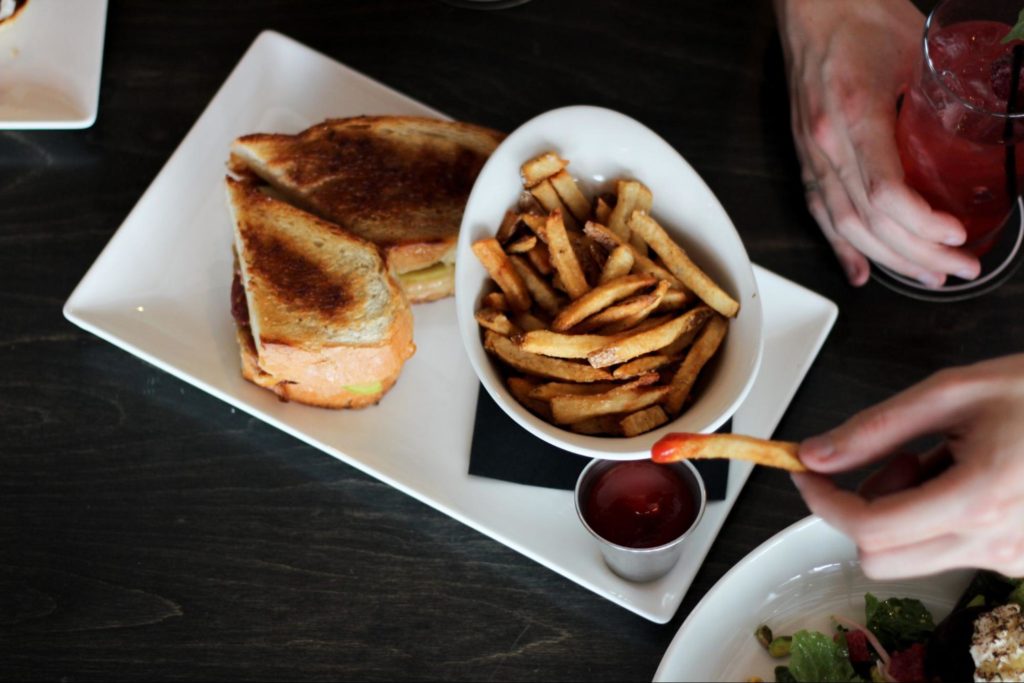 This inclusive approach ensures that guests seeking gluten-free options for both drinks and meals can conveniently find them all in one place.
So, whether your palate yearns for Asian-inspired dishes or the timeless tastes of American cuisine, this establishment guarantees that your gluten-free dining experience will be both satisfying and unforgettable.
12. Frankie's Italian Kitchen & Bar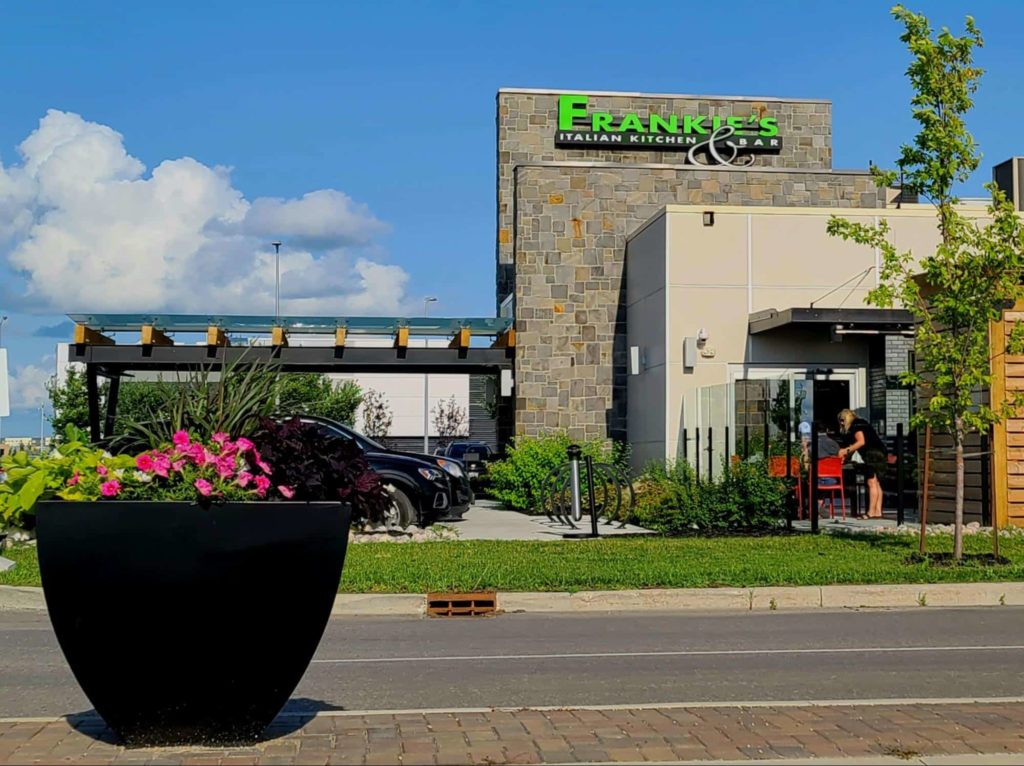 Frankie's Italian Kitchen & Bar is another delightful haven for gluten-free diners seeking an authentic Italian culinary experience.

While they consistently offer exceptional meals, what truly stands out is their extensive selection of gluten-free options, including a delectable assortment of gluten-free pizza and pasta.
And as you step into Frankie's, you're instantly transported to the charming ambiance of Italy itself. The cozy and inviting atmosphere adds to the overall dining experience, making it feel like a genuine Italian getaway right in Winnipeg.
Whether you're craving classic Italian dishes or innovative gluten-free creations, Frankie's Italian Kitchen & Bar has something to satisfy every palate.
With a commitment to providing a diverse range of gluten-free options, this restaurant earns its well-deserved place among Winnipeg's top gluten-free dining destinations.
13. Empress of China Restaurant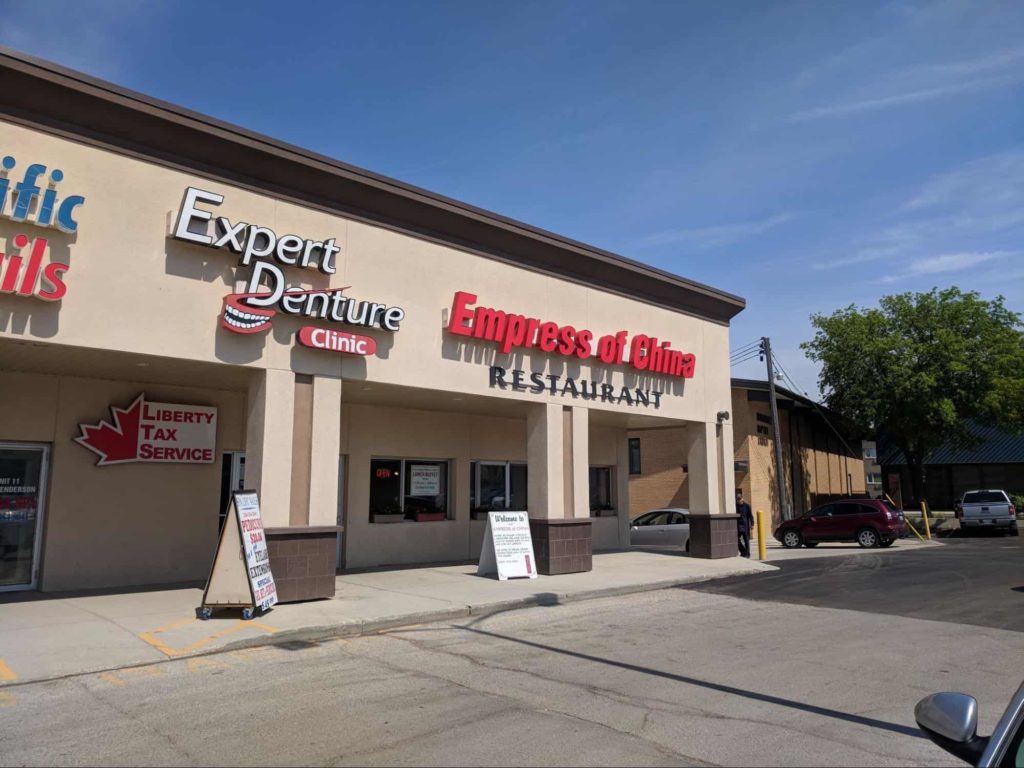 For over a decade, the Empress of China Restaurant has been a beloved staple in the heart of Winnipeg's dining scene. It is a gem that caters to gluten-sensitive palates with grace and authenticity.
One of its standout features is its dedicated focus on offering gluten-free renditions of beloved Chinese dishes, prepared with meticulous attention to both taste and dietary needs.
From the savory Lemon Chicken to the fragrant Chop Suey, every bite at Empress of China tells a tale of culinary mastery.
Plus, the cozy ambiance further enhances the dining experience, making it an ideal spot for a romantic dinner or a family get-together. As you step inside, you're greeted by a serene decor adorned with intricate Chinese artwork.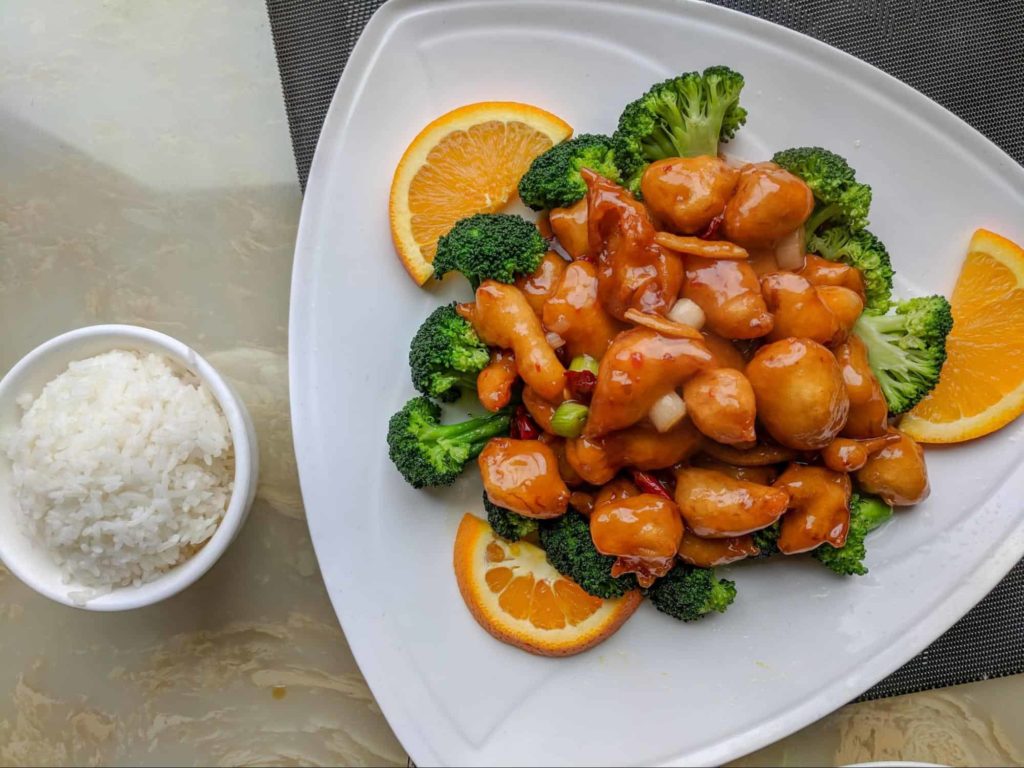 Its commitment to accommodating dietary restrictions while ensuring a delightful dining experience has made it a beloved destination for those with gluten sensitivities.
14. The Keg Steakhouse & Bar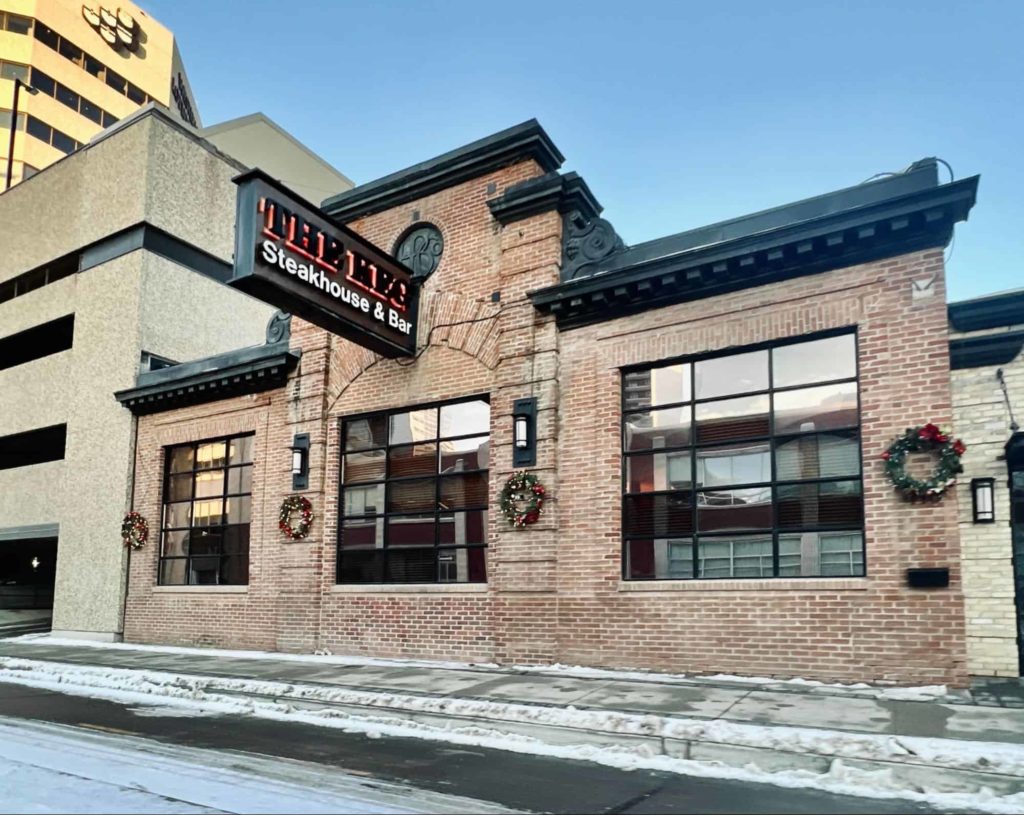 The Keg Steakhouse & Bar is another eatery that shines as a beacon for those with gluten sensitivities. Beyond its renowned succulent steaks, this establishment is celebrated for its steadfast commitment to gluten-free dining.
As someone who has been here, I know you'll find delight in savoring gluten-free prime rib or savoring a flawlessly grilled steak from their dedicated gluten-friendly menu.
But it's not just about the steaks; it's about the entire experience. As you dine here, you can seamlessly complement your meal with a range of gluten-free sides and a glass of fine wine.
The result? A gastronomic journey that underscores why The Keg Steakhouse & Bar holds a special place in the hearts of locals seeking gluten-free indulgence.
15. Ben & Florentine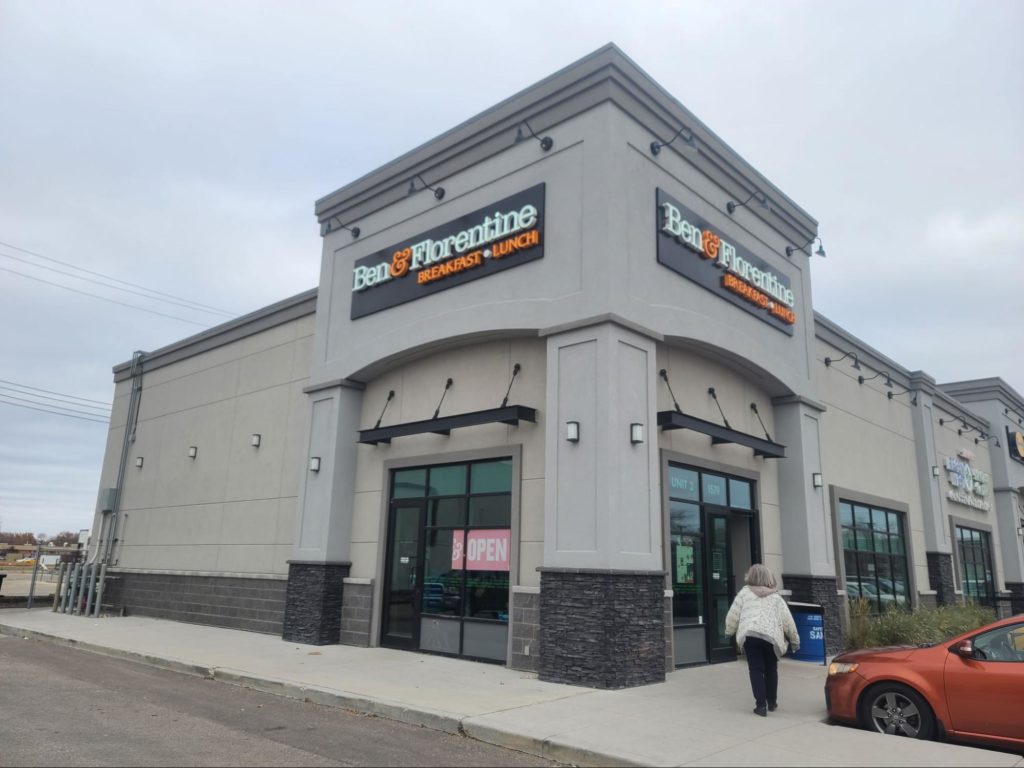 If you are aiming for a quality and authentic American breakfast experience in Winnipeg, look no further than Ben & Florentine.
As you scan their menu, you'll discover a delightful treasure trove of morning delights designed with gluten-free diners in mind.
From the moment you indulge in their fluffy gluten-free pancakes to savoring omelets crafted from fresh, gluten-free ingredients, you'll find that every dish bursts with flavor and warmth.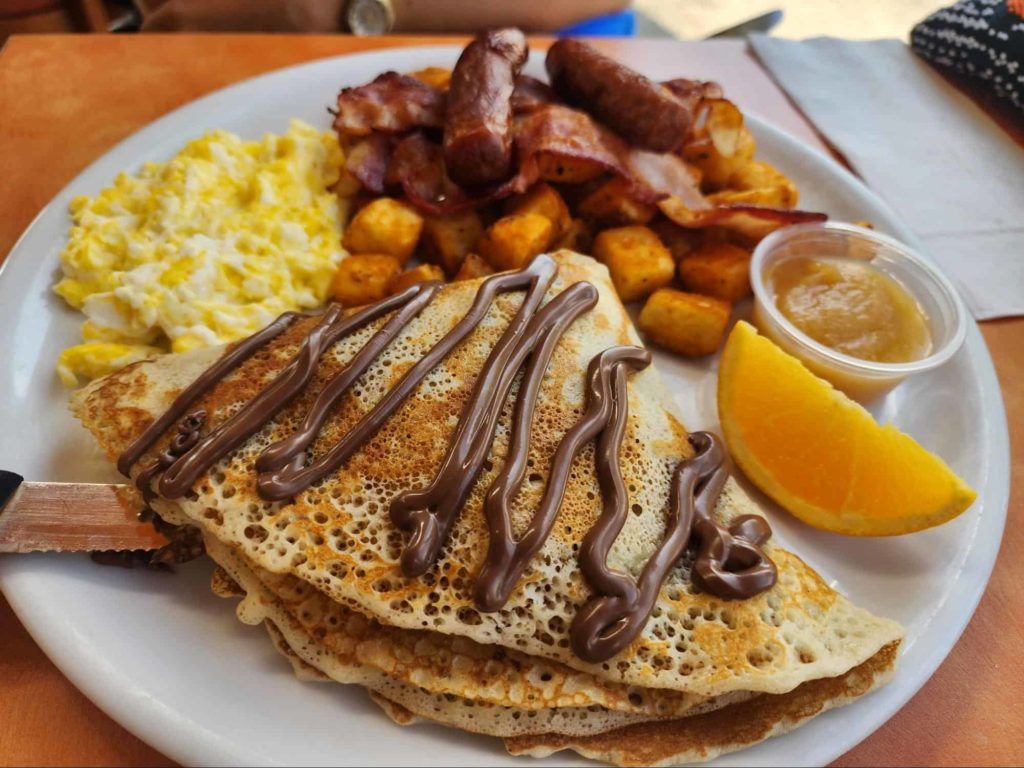 And what sets the store apart is not just its gluten-free offerings but also its cozy ambiance and friendly service.
It's a spot that beckons for a gluten-free breakfast date, where you can relish a meal made with care or a leisurely brunch with friends in a welcoming setting that feels just like home.
16. Maxime's Restaurant and Lounge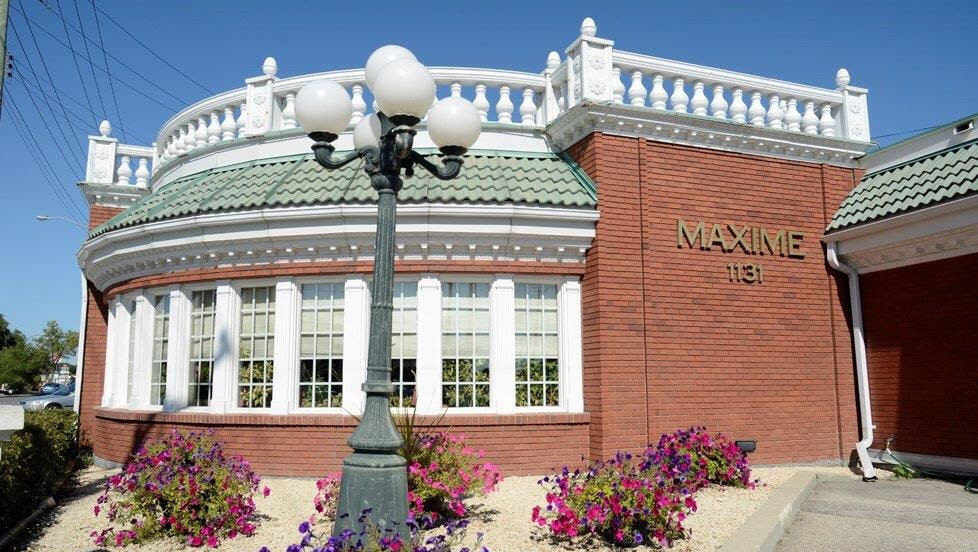 Maxime's Restaurant and Lounge is a beloved hidden gem in Winnipeg that holds a special place in the hearts of locals who value gourmet dining with gluten-free options.
This well-kept secret promises a culinary adventure, fusing international flavors with a dedicated commitment to gluten-free choices. As someone who has been here, I can attest to the delightful surprises that await you.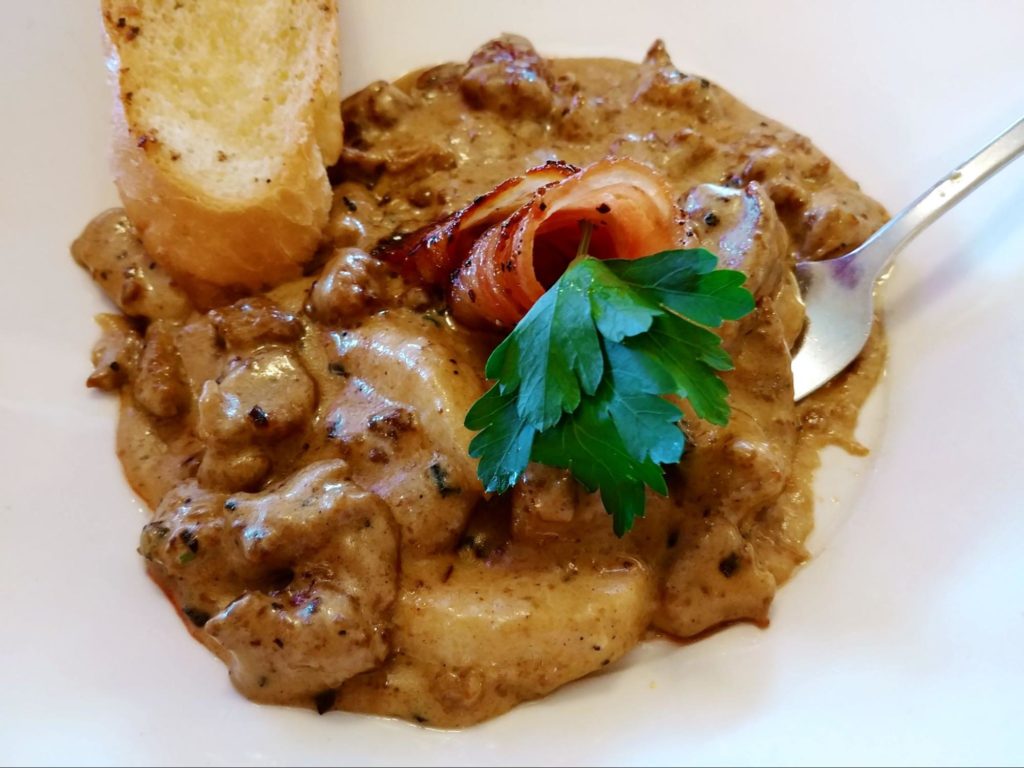 At Maxime's, you'll embark on a gastronomic journey featuring delectable gluten-free pasta creations, exquisite seafood dishes, and perfectly seared steaks. The diverse menu caters to a range of tastes, ensuring everyone finds a dish to adore.
Additionally, the elegant ambiance creates the perfect backdrop for memorable moments, whether you're celebrating a special occasion or simply enjoying quality time with loved ones.
17. Clay Oven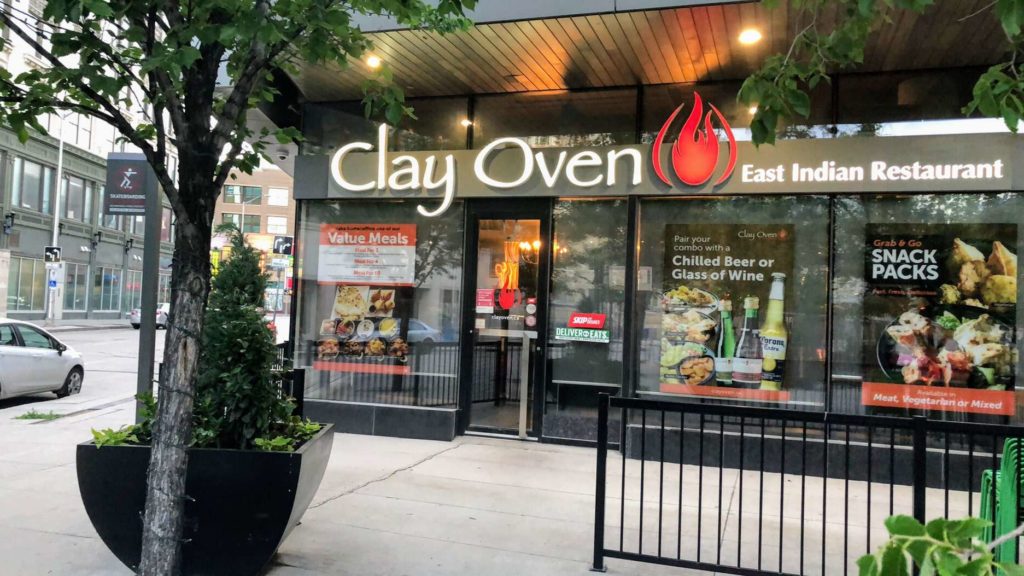 Clay Oven is a flavorful retreat where locals gather to embark on a gastronomic journey that's not just flavorful but also thoughtfully gluten-free.
The menu is a delightful trove of aromatic and flavorful dishes that take you on a virtual tour of the subcontinent.
Its gluten-free butter chicken is a delightful symphony of spices and creamy textures, and the lentil-based gluten-free bread perfectly complements every curry and dish.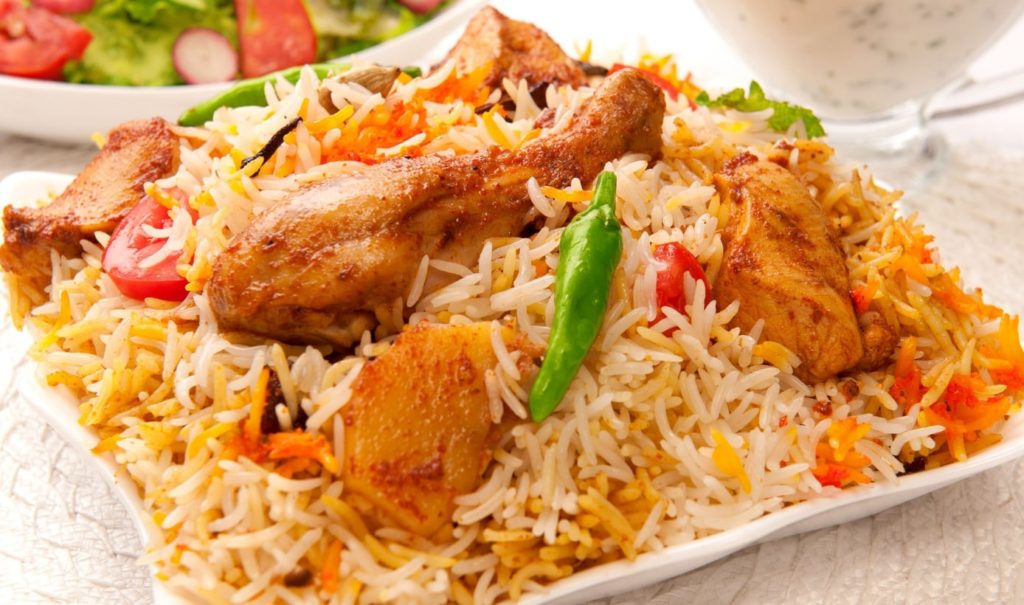 Clay Oven creates an ambiance that encourages locals to gather, whether with friends for an evening of delectable gluten-free delights or with family for a heartwarming meal in the heart of the city.
It's a spot where you can feel the warmth of Indian hospitality while enjoying the comforts of a gluten-free haven.
18. Dug & Betty's Ice Creamery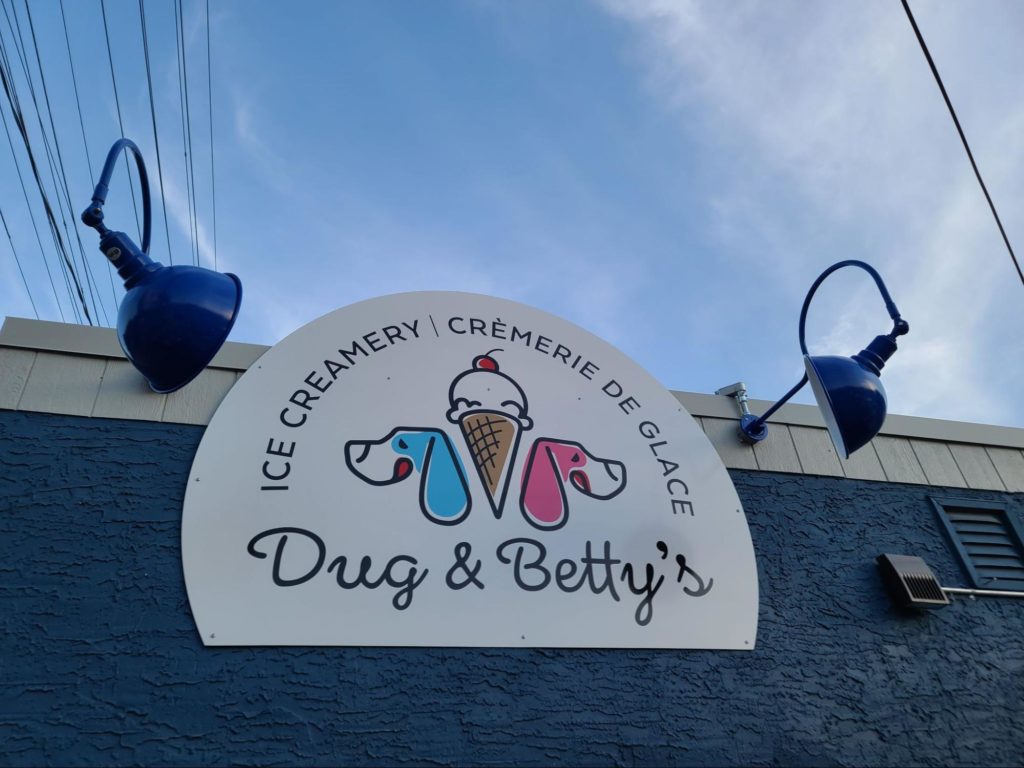 Winnipeg locals with a penchant for sweet indulgences, especially those who prefer gluten-free options, often gravitate toward the delightful embrace of Dug & Betty's Ice Creamery.

Nestled in a charming, vintage-inspired setting, this spot has made a name for itself by offering a delectable array of gluten-free ice cream flavors that cater to every palate.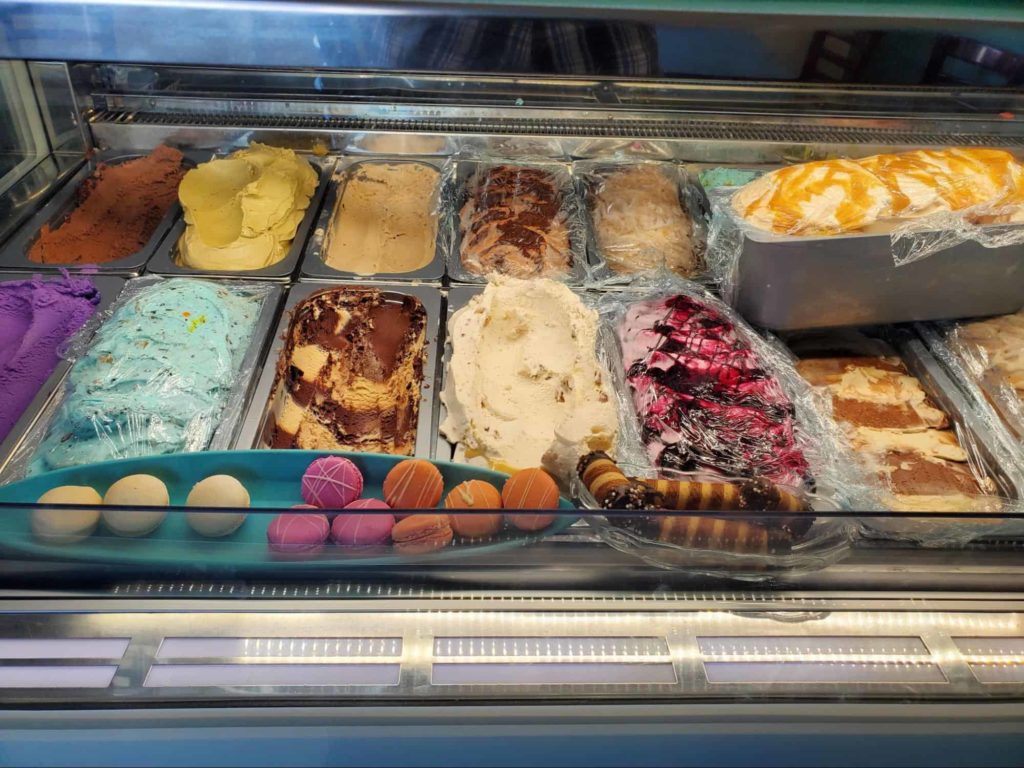 Picture yourself savoring timeless classics like rich chocolate and velvety vanilla, or perhaps you're intrigued by their inventive creations like the delicately fragrant lavender honey.

The diversity of flavors ensures that there's something to satisfy every craving, and each scoop is crafted with care to meet gluten-free standards.
The ambiance at Dug & Betty's Ice Creamery is like a nostalgic journey back in time, creating the perfect setting for locals to gather and enjoy a scoop or two.